Download TekNekk App For FREE!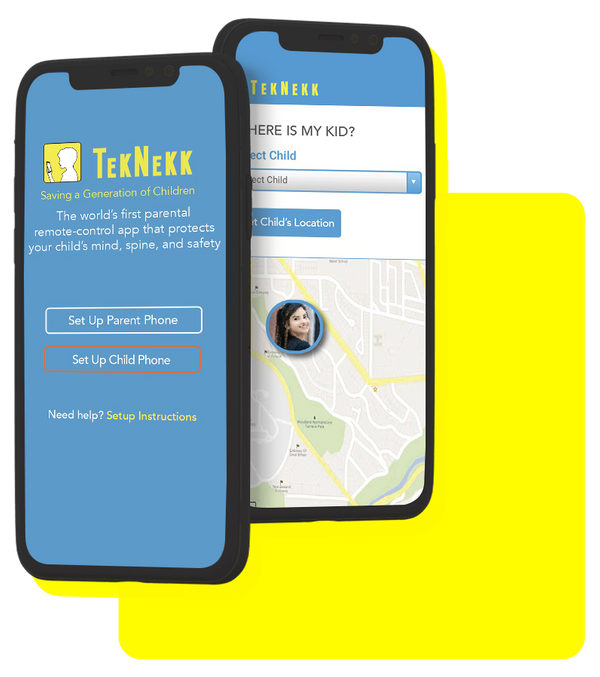 Protect Your Child's Spine, Mind & Safety
Smartphones have expanded our abilities to communicate. Nevertheless, the entry of this technology into our households has brought many challenges regarding child and teen safety. Fortunately, today there is a solution. Teknekk is a new parental remote control app with 7 tools that can protect children's and teens' spines, minds, and safety. Parents now have the tools to help children and teens make a safe and healthy use out of our smartphones from any location.
"What a nice solution. I was looking for something like this and I found the perfect solution. I was worrying about how to manage my children and how to manage their way of using smartphones. I like child tracking feature because I can get my children's location. And also time out feature."

- Dora A

"I love this solution. A perfect solution for parents & children. This gives a best way to control children's phones and make better postural patterns."

- Lahiru U.