FIND YOUR CHILD INSTANTLY WITH REAL-TIME GPS
As a parent, one of your biggest concerns is knowing where your child is at all times. Utilizing powerful GPS, our app quickly and accurately finds your child right away - day or night. We make it easy to keep track of the whole family.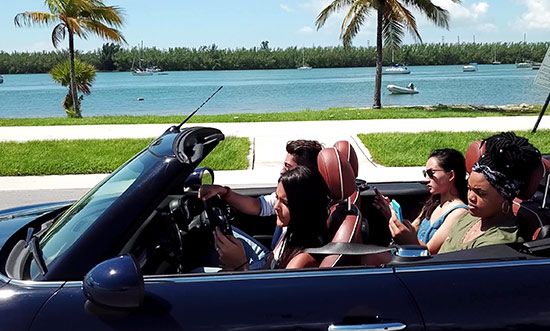 Benefits of our Child Locator App:
"Where's My Kid?" was specifically designed to address one of the most important concerns parents have when they are not with their children.
Know where your child is at the touch-of-a-button.
This feature, more effective than any child locator app, shows parents their child's exact GPS location in real-time from anywhere in the world.
Keep Track Of Your Kids Easily
Whether you are on a business trip and you want to ensure your kids are safe and sound at home or you sent your youngster to their friend's house and you want to check in that they arrived on time, our child locator app makes it easy for you to find out where your kid is at anytime. Rather than waiting around anxiously until you hear from your kids or trying to track down parents of their friends, you can quickly open up our app and ping the location of your child in real time.
How Does It Work?
When we designed our unique parental control app at TekkNekk, we wanted to address some of the most common issues parents face. One age-old concern parents have always battled is knowing where their kids are at all times. Even if your kid is only an extra 30 minutes late to arrive home, you can be left feeling panicked and helpless. Our app aims to solve that problem by allowing you to always know where your kids are, even if you are far away.
Our app simply utilizes GPS technology to ping your child's phone in real-time. This provides you with an accurate location of your child and ensures that you can find them no matter where they go. From tracking down a rebellious teen to simply checking up on a young child, our child locator app makes it simple to ensure the safety of your children.